Trails of the Past Mobile App
The mobile app is designed for you when you're on the go. Whether travelling to Russia, Ukraine, or just driving around the East and West reserves in Manitoba, we've got your village! 
Trails of the Past mobile app is an application that runs on on your mobile device and shows  the current location using GPS. There is a choice of several old maps and some more modern formats. The old maps are particularly useful in places where the modern area no longer resembles the past.
Maps use large amounts of data, which can be expensive, especially when you're in a foreign country. That's why with our app you can select the region you will need and download it ahead of time, when you have a Wi-Fi connection.
Olya Ivanochko, our app developer, wrote the program in React Native, making it fully functional on both Android and iOS (iPads and iPhones.)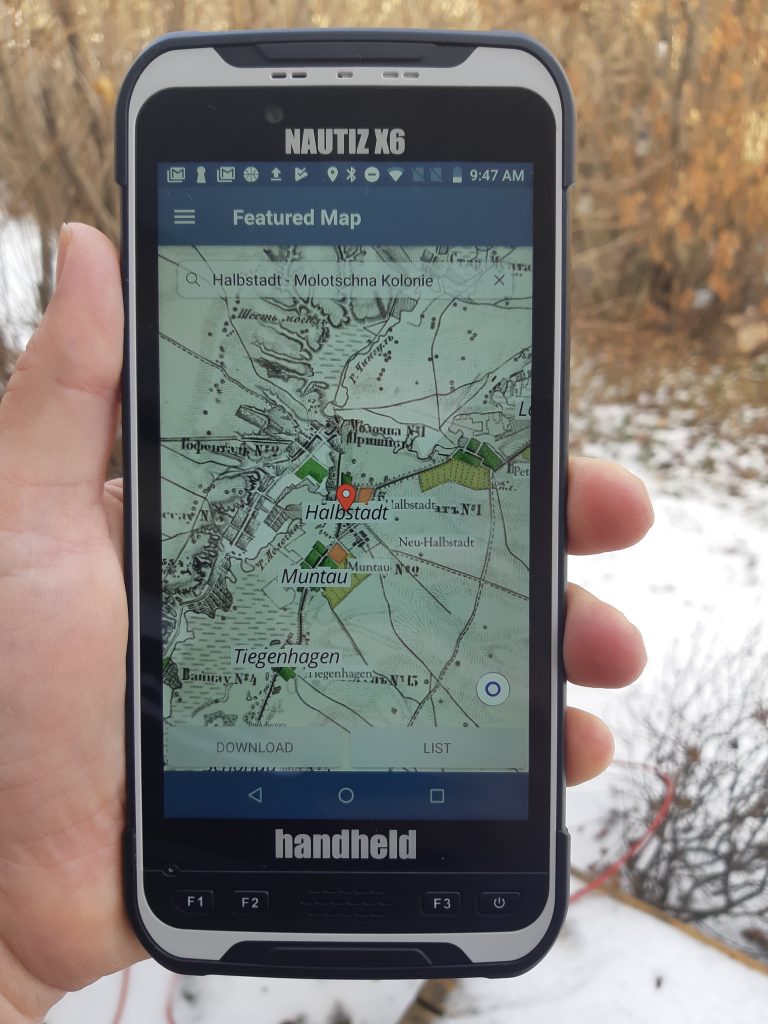 Trails of the Past is designed to immerse users in the historical locations of their Russian Mennonite forefathers. This app will provide live gps positioning set on a background of carefully georeferenced historical maps. See the locations of villages, windmills, walking trails, brick factories, and more all throughout the Molotschna region of southern Ukraine. Download custom areas ahead of time over WiFi to conserve data use on site or when data is not available. Great for tourists and researchers alike, whether travelling or at home. Recently added original village locations for East and West Reserves in Manitoba!